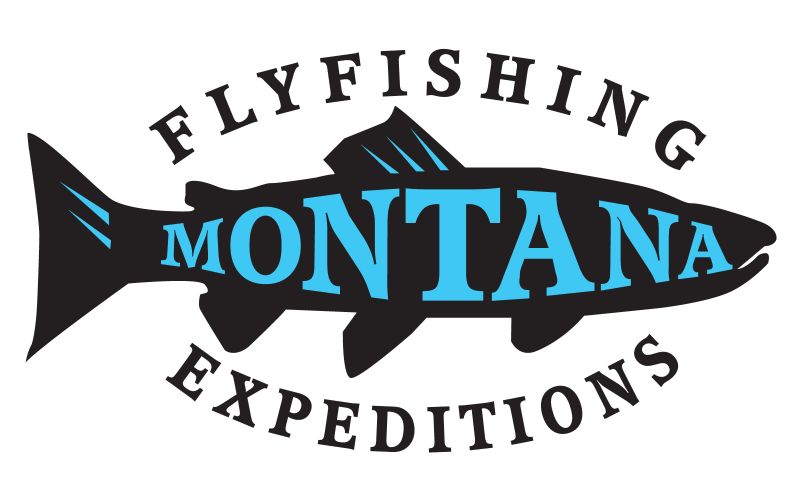 CALL US
406.581.9577


Stream Flows
Yellowstone River near Livingston MT

Flow (cfs): 1880

Temperature (°F): 55.58

Missouri River below Holter Dam

Flow (cfs): 3840

Temperature (°F): 59.9

Madison River at Kirby Ranch nr Cameron MT

Flow (cfs): 809

Temperature (°F): 53.42

Big Hole River near Melrose MT

Flow (cfs): 268

Temperature (°F): 53.6

Bighorn River near St. Xavier, MT

Flow (cfs): 2490

Clark Fork below Missoula MT

Flow (cfs): 2230

Flathead River at Columbia Falls MT

Flow (cfs): 3660

Temperature (°F): 53.06
pre trip information & gear
MONTANA FLYFISHING EXPEDITIONS GUIDE SERVICE - PRE TRIP INFORMATION
Fishing and traveling in Montana is very easy with Montana Flyfishing Expeditions and every aspect of your trip is looked after by either me or your fishing guide but here are some pointers on the basics. Please refer to "What is Included" on your guided portion of your trip for specific information. Also with a great affiliation with The Missouri River Trout Shop we can get you any piece of gear for any fishing situation available on the planet! Just contact
Robert Boyce
with any quesitons in this area.
TYPICAL DAY

We are often asked many questions about how the day goes and although each day is unique here is a general idea. First off, all meeting arrangements and expectations will be handled by Robert Boyce prior to your guided fishing day. If you have any unanswered questions about your day contact
Robert Boyce
right away. Morning pick ups will all be prearranged before your scheduled day of fishing and unless otherwise planned you will ride with your guide to and from the river from wherever you are lodged. Expect an 8 - 10 hour day with lunch on the water and after your fishing day your guide will drop you back off. The majority of our trips are done from the drift boat and you can expect to float 6 - 12 miles of river each day depending on the conditions and desires of each day. Walk/wade trips will vary upon expectations but it is possible to fish all day on one river or hit certain spots on several rivers, depending on your wants. Being flexible is one of MFE's biggest assets and we will customize any day for whatever it is you are seeking! Just ask us!
COMMUNICATION WITH YOUR FISHING GUIDE
Although we will strive to have as much information as possible to exceed your expectations we are not mind readers. It is very important to ask your guide questions concerning any aspect of your trip, anything at all! If you are a beginner and you are not understanding fishing vocabulary or you need extra help with your cast just simply tell your guide and the problem will be solved. If you are a dry fly only veteran or a streamer junky let us know before we are doing lunch on the river. The more we all talk the better team we will build and the more fun you will have during your day!
WEATHER

There is a cliche out there that says "if you don't like the weather in Montana just wait 5 minutes". It is very true that it can snow in Montana during July and thunderstorms that drop the temperatures by 20 degrees in a half hour can roll in before you know it. MFE guides will always know the weather predictions and be prepared as much as possible along with having some extra bad weather gear in the boat but it is always a good idea to have your own. It is essential to bring a good rain jacket and if you are succeptable to the cold bring what is going to make you comfortable!
RAIN GEAR

Everyone needs to bring a good rain jacket. One of those fold up ponchos may keep you dry but what usually accompanies Montana rain is Montana WIND. Make sure you have a jacket that not only stops the water but wind as well. You don't want to go down the river in a glowing orange poncho that is flapping so hard it sounds like "Old Glory" in the wind. If you are the type that gets cold bring rain pants as well to keep you dry. Guides will usually have extra rain jackets but it is important to have your own.
WADERS AND BOOTS
During the summertime in Montana you will most likely not need waders or boots but if you are coming during the spring and/or fall months you will want to have them with you. Also, if you are doing a walk/wade trip MFE recommends that you have this gear especially if you are not used to cold/cool water. Breathable, Gore-Tex waders are the most comfortable and smartest way to go and there are many good ones out there. If you don't have waders or boots we can set you up with a rental pair for your trip so just let us know if this is the case.
SUNGLASSES
You will need sunglasses not only to help you see through the water but most importantly for eye protection. Spending some money on "polarized" glasses will enhance your fishing vision for many different scenarios while fishing and we can't emphasize this enough. If you don't have polarized glasses please bring the next pair you have as there is not a guide anywhere that wants to pull a fly out of your eyeball. No choice - you have to have some kind of eyewear!
FISHING RODS AND REELS

If you don't have any your guide will! We know that if you do have your own rods and reels you will want to bring them along. For almost all of the fishing conditions you will come across while in Montana you will want a 5 or 6 weight, medium to fast action fishing rod with a floating line to match. Your reel should be balanced to your rod and again you will need floating lines. If you want to streamer fish we recommend a 7 weight fast action rod with a sink tip less than 250 grains to go along with it. If you have any questions in this area just simply call us or email
Robert Boyce.
FOOTWEAR

If you are in Montana during the cooler months you will have waders and boots on but during the summertime the best thing you can have for a day on the water is a pair of river sandals. Any kind will do and by having the river sandals getting in and out of the boat will be much easier and will allow you to wade a little bit if the need arises.
HEADWEAR
This area seems pretty obvious but you will need something on your head to keep the sun off of you and just like eyewear, for protection. Any kind of hat or visor will be satisfactory and will prevent leaving a mark when that lead-eyed fly whacks you in the head out there in the wind.
TRIP INSURANCE
Montana Flyfishing Expeditions highly recommends travel insurance for any type of trip and if you are going into the backcountry or have serious health concerns rescue insurance is a great idea as well. Cover yourself and feel secure about everything on your trip with these options and if you have any questions please contact Robert Boyce.
Sportsman's Travel Insurance
is a company that is well founded and has an excellent reputation for coming through with their promises and providing excellent service. Compared to the overall cost of the trip, i.e. $4000 per week, a small sum like $150.00 for peace of mind is minimal. Their coverage includes the following:
$1,500 in Trip Delay Compensation (12 hour delay/$150 per day)
$25,000 in Medical Expense Coverage
$500,000 in Emergency Medical Evacuation Expense
$2,500 Sportsman's Equipment & Personal Effects coverage
Sportsman's Equipment Coverage
Sportsman's Equipment Delay Coverage
Trip Cost Trip Cancellation
Trip Cost Trip Interruption
License Cost - License Fee Refund
Claims are made by simply calling their 800 number and detailing your circumstances, having the claims reviewed by their staff in a timely manner and receiving the proper remuneration in a fast and expedient manner.
Montana Flyfishing Expeditions works hard to insure that you have a safe and rewarding trip to the destination of your choice, but unfortunately things beyond our control do happen and often we need help.
Global Rescue
is the world's premier provider of medical and security services. Nobody offers the in-depth coverage that Global Rescue routinely delivers to its clients. You are covered, rest assured.
Should you get injured requiring hospitalization or should the social or political circumstances where you are change for the worse, you can rely on the fact that Global Rescue will find you, help you through the medical emergency and see that you're evacuated and brought home in the most expedient way possible. It is important to realize that your family health insurance policy will not cover any of these circumstances.
Below is a partial list of some of their services:
Medical evacuations to your choice of hospital in your home country
Emergency field rescue services from remote areas anywhere in the world
Medical consultations by specialists at Johns Hopkins Medicine
Deployable paramedics and security personnel to your location
Non-medical evacuations for security emergencies or cases of imminent grievous bodily harm
24/7 Operations Center staffed by paramedics and special operations personnel for instant medical and security advice
Access to real time city and country political & medical intelligence
Global Rescue memberships are all inclusive with no hidden surprises. Memberships are available in different term lengths that cover all forms of travel whether foreign or domestic.